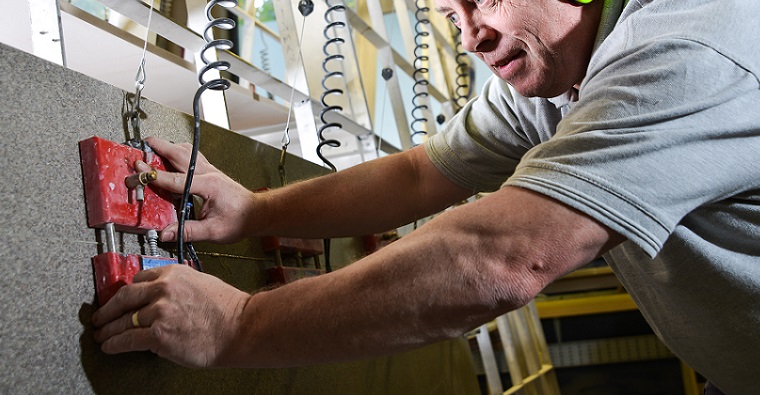 Our bespoke surface installation process: A step-by-step guide
Posted by Whitehall on 08th Mar
As the UK's longest-standing fabricator of luxury worksurfaces, we have a 'no compromise' approach to getting things right first time.
A bespoke work surface is almost always part of a larger project and the last thing we want to do is delay your progress. That's why we plan carefully and accurately to ensure that we are ready to successfully install your surface when you need us to.
Refined over many years, our templating process helps our skilled engineers to accurately build your bespoke surface down to the very last millimetre, making installation as efficient as possible. Here's what the process looks like:
All of our surfaces are designed and fabricated to industry-regulated standards at our Yorkshire-based manufacturing site and we install luxury surfaces right across the UK.
Got an upcoming project and want fuss-free, quality installation? Click here to upload your plan for a quote, or get in touch to discuss your next project.
Back to blog