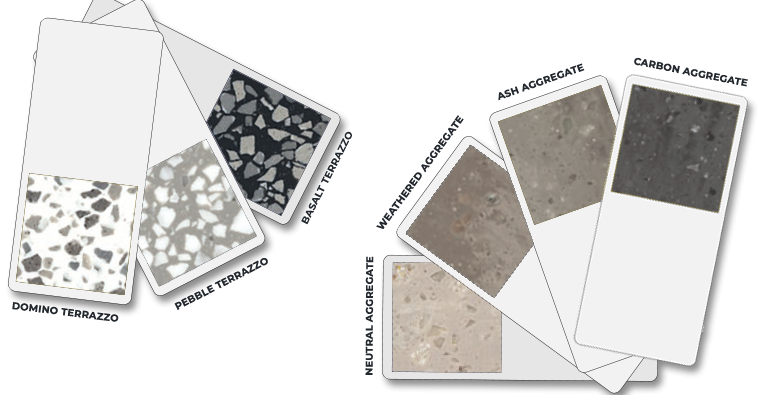 The Corian® colour range in all its glory
Posted by Whitehall on 29th Mar
The Corian® colour range explained
The beauty of Corian® and other synthetic solid surfaces is that they can achieve so many different styles and finishes. With all the benefits of a durable stone worktop, but complete flexibility when it comes to colour choice, a Corian® worktop is a versatile design feature.
Du Pont is constantly introducing new colours and surface patterns. With classic tones and styles that meet current trends, the Corian® range has a colour to serve every purpose.
Here's a quick rundown of the current Corian® colour options…
New for spring 2019
Raw and industrial tones, such as concrete, have been a consistent trend in kitchen design for several years now. From coffee shops to home kitchens, you'll see exposed pipework and raw edges set against matte grey worktops – to striking effect.
The latest release of Corian® colours includes four new concrete inspired colours, scattered with aggregate particles for depth and texture. These tones are subtle but provide a bold backdrop suitable for any contemporary or industrial kitchen designs.
There are also three Terrazzo colours, flecked with contrasting coloured particles. These retro-inspired colours are ideal for creating a statement feature within a kitchen or bathroom design.
Natural stone effects
It's no secret that Corian® has long been selected for its close resemblance to natural stone. Many stone materials look fantastic, but are time consuming and expensive to work with. Corian® provides the ideal middle ground between authenticity, practicality and finish.
Du Pont has created a stunning natural stone range, including Corian® colours that resemble:
Granite
Marble
Quartz
Limestone
Slate
You name it, there's a Corian® colour tone to match. This is a hugely useful tool for kitchen and bathroom retailers, who can offer their customers their dream surface at an attainable price.
Solid, statement tones
Depending on the design, a block colour might be the most effective route. Solid colour surfaces are fantastic as they become a bold, eye-catching canvass for the rest of your design.
Du Pont has developed an accomplished range, from light tones like Bone and Glacier Ash, through to Deep Nocturne and Titanium. There's even a selection of bright, primary colours for those completely unique briefs. Their newest launch includes a beautiful teal colour named Verdant.
How to choose the right colour
With so many tones to choose from, how do you decide which Corian colour is right for a particular project?
The answer is the same as choosing a paint colour. Examine swatches, compare tones and test out small sample pieces within the room you're designing for. It's really important to think about what the Corian® worktop will sit against, in terms of matching any units and painted walls.
Another useful idea is to speak with your solid surface fabricator. They know their materials inside out and any experienced Corian® fabricator will be able to tell you which colours are best for achieving particular effects and finishes.
We hope this has provided you with some useful inspiration. If you'd like any more worktop design advice, you can talk to our experts.
Back to blog